KISHU CHARCOAL BITS FOR FAST WATER FILTRATION - includes Infuser + 1 year supply!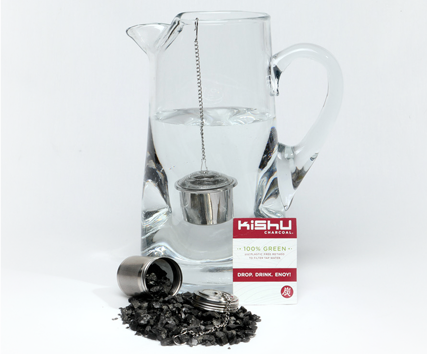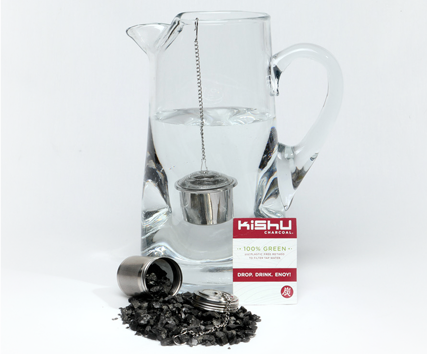 A one-time price of
$56.95
will be added to your order.
Introducing Kishu Charcoal Bits!
Kishu Charcoal Bits for fast-acting, water filtering - includes stainless steel infuser & one year supply of bits! Glass carafe not included.
How to Use:  Simply open the top of the stainless steel infuser, and fill the cavity to the rim with the Kishu Charcoal Bits.
Hang the infuser by its hook, on the spout of your carafe. Add cool tap water and then wait ten minutes and your familiar, delicious Kishu water will be ready to enjoy.
Simply leave the infuser in the pitcher and refill with water as often as desired.
To Clean The Infuser:  Once per month, simply wash it with a gentle dish soap, rinse thoroughly and allow to dry.
Replenish:Replenish your Kishu Charcoal Bits every month - you can recycle the old bits in any plant or garden.. 
$69 (includes free shipping) - infuser + 1-year supply of bits