Kishu Charcoal Regular - 2 Half Pieces The ONLY CERTIFIED AND TESTED activated charcoal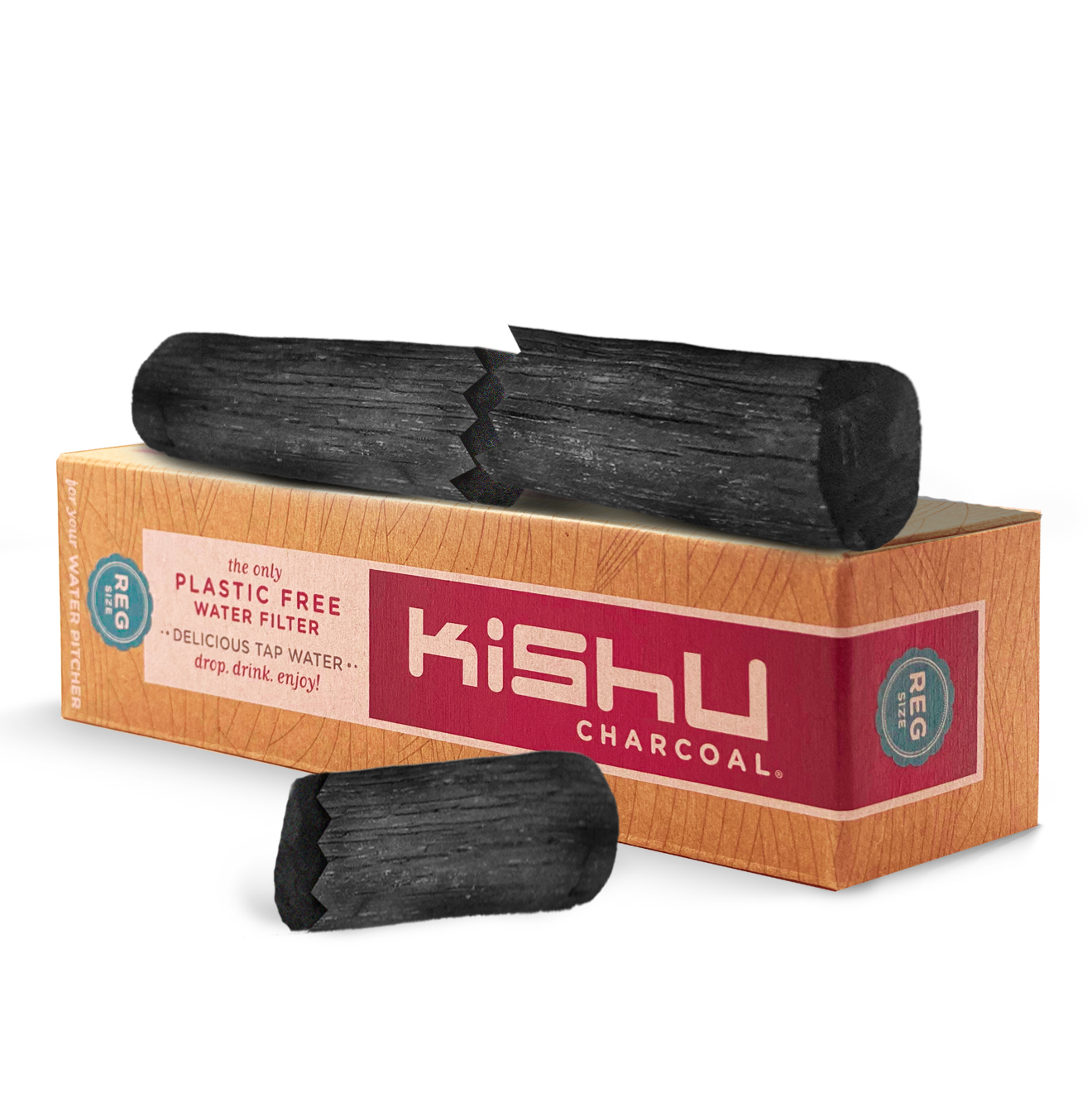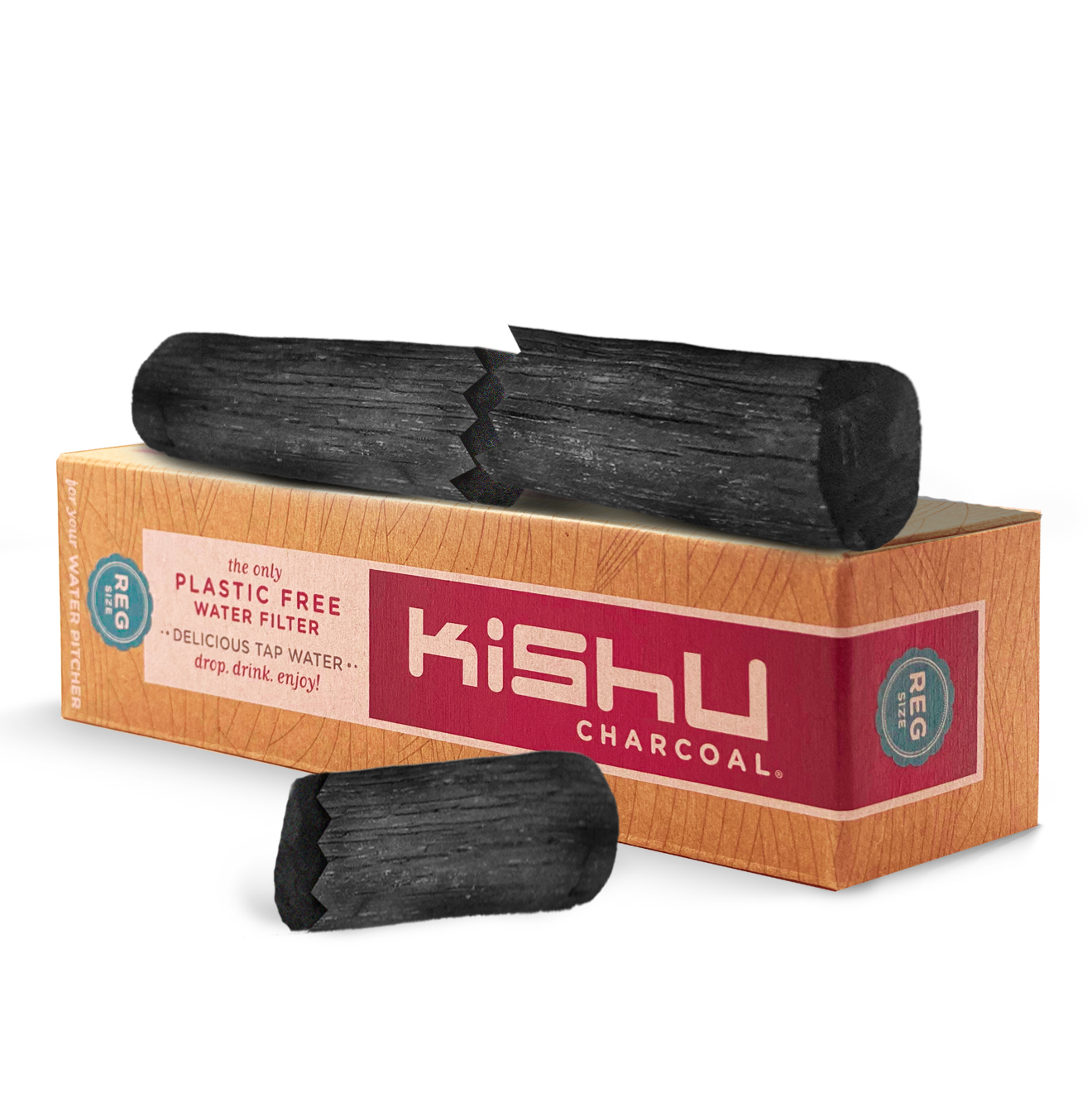 While not as elegant & simple to use as 1 whole piece, Kishu HALF PIECES are simply 2 smaller pieces of Kishu Regular. Since we cut from longer sticks to begin with, there is nothing sacred about 1 stick vs. two. And we are offering the 2 for substantially less.
Kishu HALF PIECES are the same activated charcoal made by heating branches of sustainably harvest oak trees in hand-made kilns. The resulting glass-like material gives it an amazing ability to bond with toxins in water.
To renew, once per month, boil gently in a shallow pan of water for 5 minutes - allow to dry out for 10 before reusing.
2 HALF PIECES will last 4 months if used together.